PAKISTAN: 'Police said, if we didn't convert to Islam we'd face prison'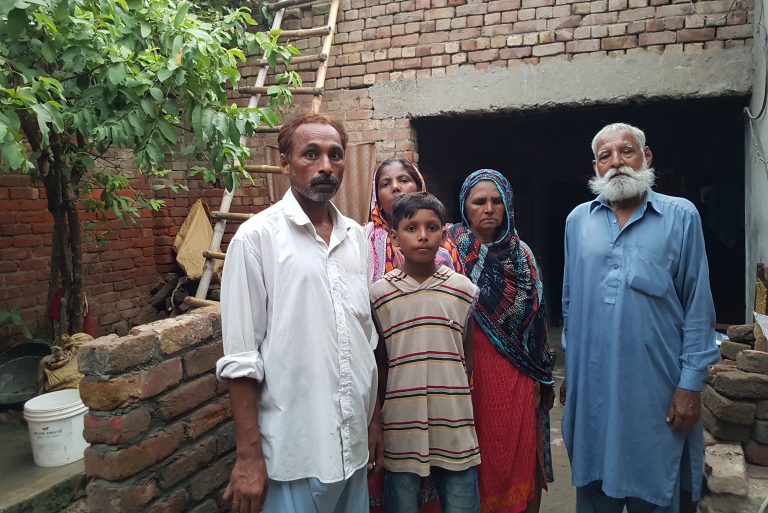 A man, who spent nearly five years in prison in Pakistan, has described how police tortured him and fellow Christians, threw their rosary beads on the floor and told them they would escape jail if they converted to Islam.
Speaking to Catholic charity Aid to the Church in Need (ACN), Amjad Arif, a rickshaw driver in Lahore, said the police's alleged mistreatment took place after he and dozens of other Christians were arrested in connection with the lynching of two Muslims.
Mr Arif, who denies the accusation, said: "At the police station, officers abused, slapped and tortured us with batons, charging us with burning Muslims.
"They snatched rosaries from three of us and threw them on the floor. We were forced to accept either Islam or guilt in the murder of two men."
Mr Arif added: "A 25-year-old Christian, also arrested for alleged lynching, converted to Islam and was released three hours later. We kept our faith in the living God."
The lynching of the Muslim men happened amid riots that followed two suicide bombings on 15th March 2015, targeting Sunday services at St John's Church and Christ Church, both in Youhanabad, a largely Christian quarter of Lahore.
At least 20 people died and 80 were injured in the attacks.
Mr Arif said the incident radically changed life for Christians in Pakistan.
He said: "Life was good until the churches were attacked…I was at the lorry terminal dropping off the passengers when my father-in-law called me and told me about the terror attack.
"I immediately called my wife but mobile phone service was suspended in Youhanabad.
"My heart was pounding fast. I sped back home but the entrance of our colony was blocked with protestors gathered around two burned bodies."
After being arrested, Mr Arif spent nearly five years in jail before being released in January 2020 alongside nearly 40 other men also accused of involvement in the lynching.
Mr Arif said he is wary of retribution from the family of the victims of the lynching.
He said: "I kept indoors for three months fearing revenge from the families of the Muslims killed in the lynching. Finally, I bought an auto rickshaw on instalments.
"One evening three passengers stole the vehicle and left me tied-up by a tree in a neighbouring city, after choking me with my own scarf…Was it revenge from the victims' families? I don't know."
Mr Arif recalled how he and other Christians prayed during their time behind bars.
He said: "Following the early morning roll call, we used to pray in a circle for an hour. In the evening we had dedicated 8pm personal prayers…Two of us died in that prison."
Aid to the Church in Need provided legal aid for Mr Arif and the other Christians and, after their release, provided rehabilitation, including help for start-up businesses.