SYRIA: 22 projects for 2022… so far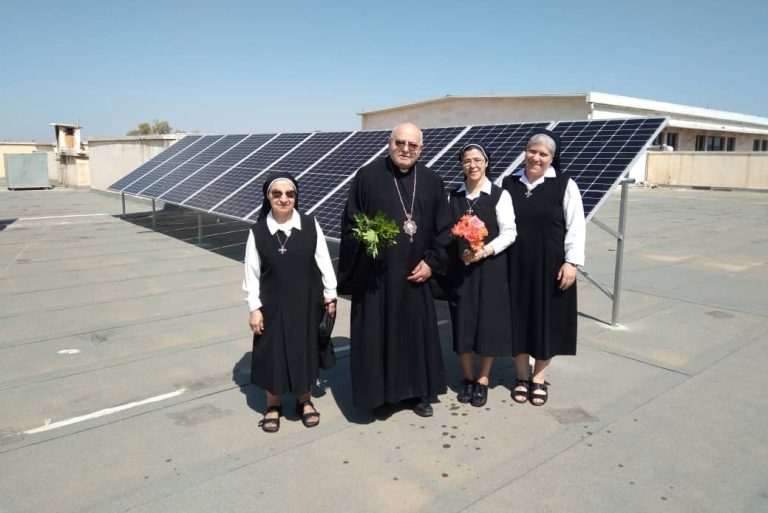 Syria's Christians have welcomed a leading Catholic charity's raft of 22 vital fresh projects, supporting Christians who face a threat to their very existence.
Aid to the Church in Need (ACN) projects include summer camps for children and the disabled, medical and other essential aid for the elderly and sick, and rent support for needy families living in poverty.
The charity also agreed to support repairs to fire-damaged churches and provide emergency food aid, scholarships for 500 university students and solar panels at a convent and school run by the Sisters of Our Lady of Perpetual Help, Aleppo.
Speaking about ACN's help for youth summer camps, Melkite Greek Catholic Archbishop Jean Abdo Arbach of Homs, Hama and Yabroud, said: "You (ACN) know how important the catechism is in the life of a parish: it is simply the preparation of the future of a community.
"You have always expressed your support for the spiritual and pastoral formation activities for our faithful Christians and the camps for children and young people in summer."
Sister Chanaa, a Sister of Charity of St Jeanne Antide, was very thankful for the scholarship programme which enables young Syrian Christians to stay in the country.
She said: "As you know, whatever direction they choose, students are the future of the country…
"For my part, I would like to convey to you the thanks of the students who, thanks to you, are able to continue their training. May God keep you and bless all your projects."
Dr Caroline Hull, National Director ACN (UK), said: "Since the devastating civil war hit Syria in 2011, it has been one of ACN's top priorities to do everything that we can to help Christians in the country stay in their homeland.
"With poverty spiralling out of control, extreme levels of migration, and a war that seems never-ending, Syria's faithful have never needed our help more."
Christians in Syria have declined from 1.5 million before the war in 2011 to less than 500,000 today.
Inflation has also caused major suffering for Syrian Christians, with one project partner telling ACN that a family needs £160 a month to live, while the minimum salary is now £21 per month.
Dr Hull said: "Many families in Syria struggle to afford food, pay for medication, or pay tuition fees for their children.
"They are largely dependent on the Church for their survival, which is where the work of ACN is so vital, standing shoulder-to-shoulder with the Church in its pastoral mission. For Christians to survive in Syria, they need their young families to flourish."