UKRAINE: Charity announces second large wave of aid for Ukraine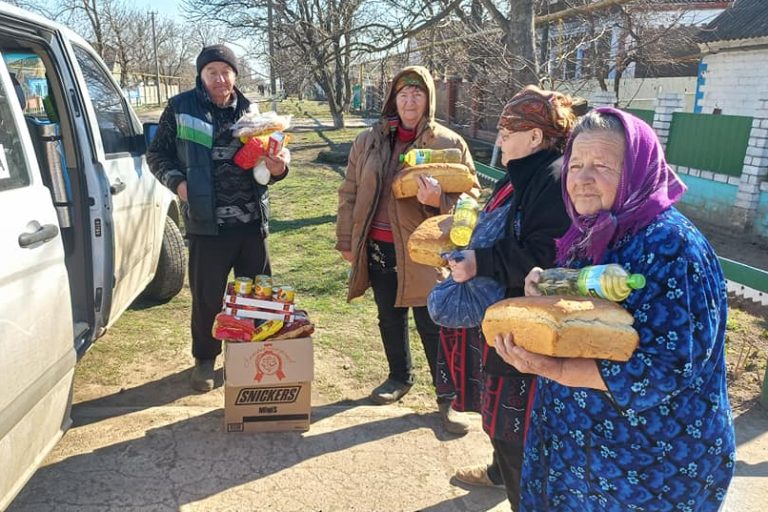 A leading Catholic charity has revealed a second big injection of help for Ukrainians hit by the war – totalling more than £1 million.
As part of Aid to the Church in Need (ACN)'s latest aid package, more than £570,000 will be going to support Church projects helping those who fled their homes – with a further £169,000 in the pipeline.
Additionally, more than £484,000 in Mass stipends will provide vital support for priests ministering to IDPs (internally displaced persons).
ACN's Ukraine projects coordinator Magda Kaczmarek – who is in the country – said this second phase will shore up the Church's crucial emergency efforts.
Not only will the fresh injection of help support monasteries and parishes sheltering IDPs but it will provide vehicles and electricity generators.
Ms Kaczmarek said: "Many donations are reaching the bordering countries, but there is now a need for vehicles to transport the goods to those who need them in the country, often in locations that have been heavily damaged, or are still under threat."
In Kamianets-Podilski Diocese food, medicine and clothes are being ferried throughout the area, including to Vinnytsia, 150 miles south of Kyiv, where Sisters have been distributing food to women and children sheltering at the main railway station.
In this latest round of help, new vehicles will enable the Church's work to expand, including Caritas in Kyiv and the Diocese of Odessa-Simferpol.
Among those receiving generators is the seminary in Sambir-Drohobych Diocese, which is sheltering IDPs.
With parts of the country increasingly cut off from the electricity supply, generators have become essential.
And support going to dioceses and monasteries to help feed and house internal refugees, includes the Archeparchy of Ivano-Frankivsk, which is caring for hundreds of the region's 40,000 IDPs.
Around 100 people are being cared for in the classrooms in St Basil's High School alone. These have been turned into dormitories for those who were forced to flee their homes because of the war.
Ms Kaczmarek said that the charity's support for Ukraine during the Russian invasion builds on its long-term support for the Church in the country – which dates back to the Communist period.
She said: "ACN was one of the first organisations to pledge emergency support for Ukraine, a country where we have been funding projects for decades.
"It is important that the Ukrainians realise that even as this war drags on, with no end in sight, their fellow believers around the world will not forget them, and ACN will continue to look for ways to help effectively, on the ground, through the local Church."