CHANGE A LIFE
Christians around the world are suffering and in desperate need. Our range of Gifts of Faith you can help change their lives forever. Your Gifts of Faith could support farming projects in impoverished areas of Africa; Provide Transports for the Church to reach remote areas around the world or supply Christmas Parcels to Children in war-torn Syria.
Gifts of Faith are a joyous opportunity to give Christ's love and charity to some of the poorest parts of the world and help Christian communities.
How it works:
Browse & select

View and select from our range of life changing Gifts of Faith
Order

Order today and we'll send you a Gift of Faith card to celebrate your charitable gift
Change a life

Your Gift of Faith will support vital projects help those in need this Christmas
CHANGE A LIFE
Give a Gift of Faith and create a special bond between the faithful in need around the world
Select your Gift of Faith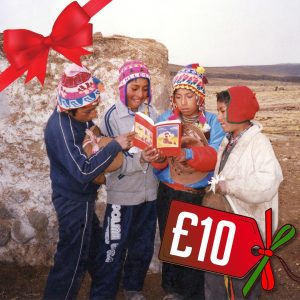 Pass on the Faith to future generations by providing 10 ACN Child's Bible to the Church in need around the world.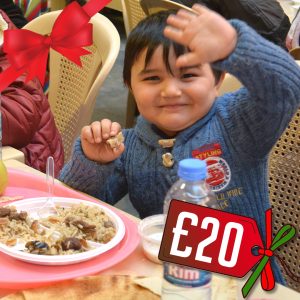 Provide the next hot meal for a needy family in any of our relief kitchens in the Middle East.
It is always delightful to see their little faces light up as they receive their Christmas parcels filled with warm clothes, shoes, sweets, toys and other essentials.
Syrian Christians who fled the bombed out city of Homs are slowly rebuilding their lives. Your gift of a food basket can help sustain a family of 6 for up to a month, with food such as rice, oil and canned goods.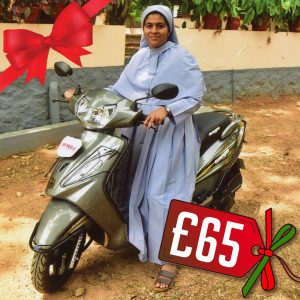 Provide transport for priests and Sisters who struggle to reach remote parts of the world.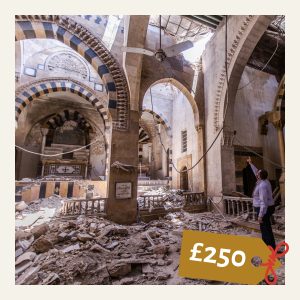 ACN supports the construction and restoration of churches, chapels and parish buildings. Your gift will repair or build a church in places such as Haiti.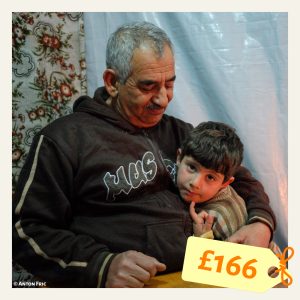 You can support a refugee family, for a month, in countries such as Syria with essentials they need to survive including food, medicine, clothing and hygiene items.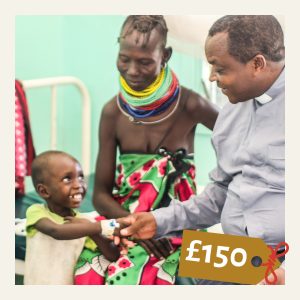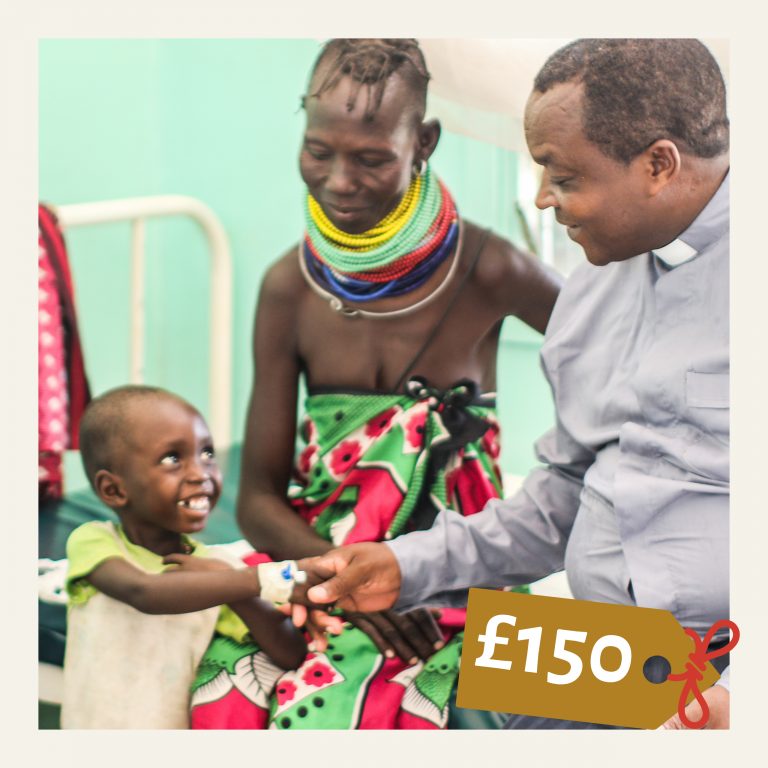 Support ACN projects providing urgent assistance to the wounded who are in dire need around the world.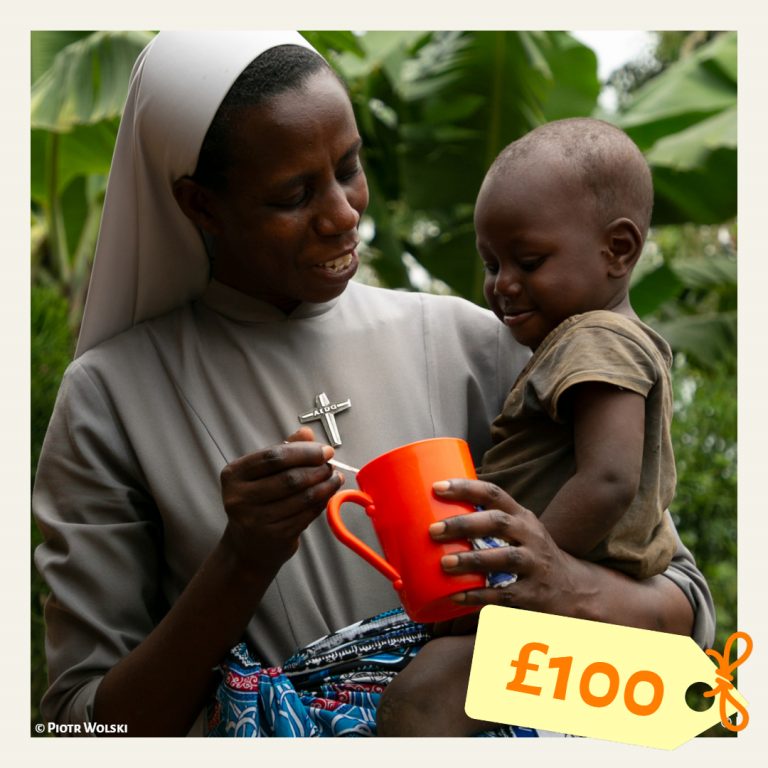 Sisters around the world dedicate their lives to helping their communities, but often face living in poverty themselves. Your gift can support a Sister in countries such as D.R. Congo with accommodation and food.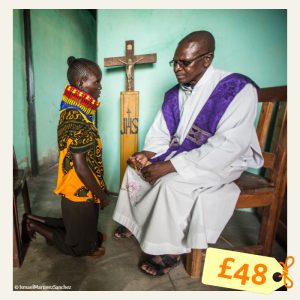 In many regions today, the faithful are so poor that they cannot support their priests. You can support a poor priest today as they continue playing a vital role in their communities.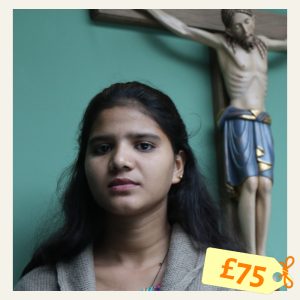 In countries such as Pakistan strict blasphemy laws means Christian groups are often targeted and falsely accused. Help us support Christians with no one else to turn to with legal aid.
Parish Appeal
Your Parish can support the construction of new churches.
In countries such as Haiti the population has grown rapidly over recent years and ACN is helping to construct new churches for the growing Catholic communities.
Many churches in Syrian and Iraq have been destroyed by extremist attacks and ACN supports the rebuild of these places of worship.
Will your Parish support us to build new parishes?
12801
Sisters supported around the world